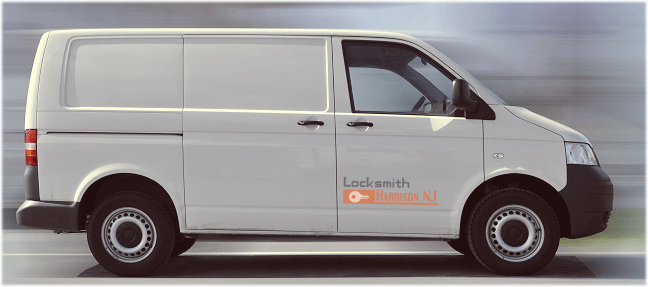 The Harrison Locksmith Team is a group of locksmiths that serves the Hudson County, NJ area. With a lot of experience behind him, our Harrison, NJ locksmith can be trusted to provide the best service in the city. Although we're local, we pride ourselves on keeping up with latest tools in this business, so we can approach your problems in a professional manner and come up with unique solutions that fits your every day needs.
Harrison Locksmith Service
There are a lot of locksmiths who serves Harrison, New Jersey and you need to know which on to choose. From our point of view, it's always safer to choose a local locksmith who is born and raise in Harrison himself and knows the streets of his home town like no one else. Whether you need to change locks or rekey your house, the Harrison Locksmith Team is commited to earn your trust by being affordable and reliable on site. We like nothing more than to see our clients coming back to us time after time!
Harrison Locksmith Near Me
Most of the times you type the words "locksmith service" or "locksmith near me" on Google or other search engine and call the first add that pops up. We advise our clients to think twice before calling some random company to install their home locks. Which is why all of our locksmiths are fully licensed and qualified to do any kind of home, business and car locksmith work in New Jeresy. Give our Harrison Locksmith a chance to provide your peace of mind by calling 973-988-2688 today.
All Types Of Services, All The Time!
All of our team members can offer you car and home locksmith service on a 24 hour basis. They can repair locks, make car keys or get you back inside your home if you locked yourself out. At Locksmith Harrison NJ, there is no way we will turn down a job. Emergency locksmith situation or not, our hot-line is available for your every need! So if a quick lock and key help is what you seek, our Harrison locksmith will be glad to hear from you at any time of the day.